"……萬事萬物都被靈性包羅在內……想用你的念頭創造宏偉的現實,
你得先看清在宏觀上有哪些現狀阻擋甚至限縮了你所期望的成果……
Q啟蒙運動在一定程度上是對你的教育訓練,也在為你提供知識……
以加入一場大覺醒運動,從而解除我們的奴隸身份……"
這是語音教學,
共有兩節,
第一節長度 - 2小時35分 | 第二節長度 - 2小時38分
費用+翻譯:美金165
(這個課程沒有優惠折價)
報名資格:完成2014年之後101課程,或完成2017年之後的頂石課程
報名網址:
https://www.ramtha.com/list/product.ashx?item=Ram_Mwm_Q-Int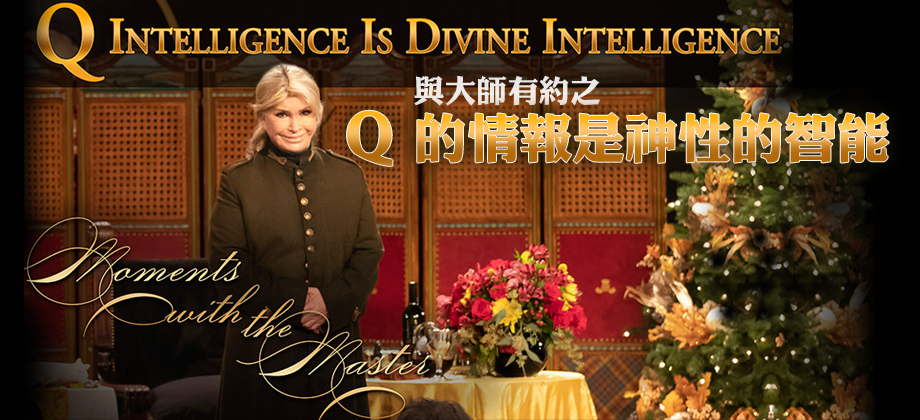 Q INTELLIGENCE IS
DIVINE INTELLIGENCE
---
MOMENTS WITH THE MASTER - SEPT 30, 2018
"Q intelligence is what I have been waiting for, that there is an intelligence that is willing to share with the sheep what the goats are doing, an intelligence willing to expose everything to a hereto public that gave their power away by not wanting to know anything. Just give me what I want; no questions asked. Q intelligence is the first time in American and world history ever — ever."
"Turn back the clock, I can meet you at any age, that the secret of those who rule you and enslave you, and then those who enslave them, is disclosed. Those among your particular nation's most heinous crimes of deceit, blackmail, and cover-up, you are all in it. There is Satan's claw, darlin'. For you to have known that, who wish to be awake and to know, here it is."
"Q intelligence is also about Ramtha intelligence: the days to come, the days that are here. Wherever you are, always the message is be prepared. Have I not prepared you for how many decades in your time?"
THIS TEACHING IS AVAILABLE TO ALL
CAPSTONE AND CLASS 101 STUDENTS*
---
"So this intelligence is like a thought review, you know? It is indeed as if every thought of yours is recorded, and every thought indeed is recorded. And they have all of the files and all of the information about all of you, including — including — the evil ones taking you down and playing upon your emotions to take you down. Q intelligence is the first time in world history the secrets have been revealed."
"The Q intelligence is a divine intelligence. It is challenging the entire world and the evil network in every country — every country — and taking them down."
— Ramtha
THIS IS AN "AUDIO ONLY" TEACHING:
Part 1 - 2:35 | Part 2 - 2:38
There are no discounts for this teaching
*Capstone students are those who attended or streamed a Capstone event since 2017.
*Class 101 students are those who attended or streamed a Class 101 event since 2014.